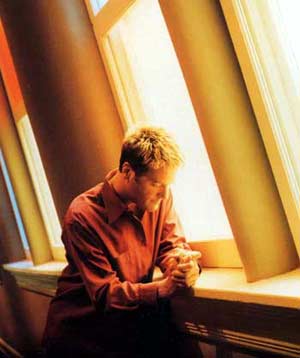 He smiles like a beautiful
chord change you know
should've happened all along.
I tell him I've known his work
for years. I want to, but don't,
say how many friends I've lost,
how they've utterly disappeared.
I also fail to mention, as he likely
forgets me, how, in the 80s, I was
pretty as well, how I played tunes
for women who also loved Jesus,
how he and I (and Jesus)
had the same beautiful hair.