It's National Poetry Writing Month (NaPoWriMo), among other things. I will write an ekphrastic a day for the next 30 days.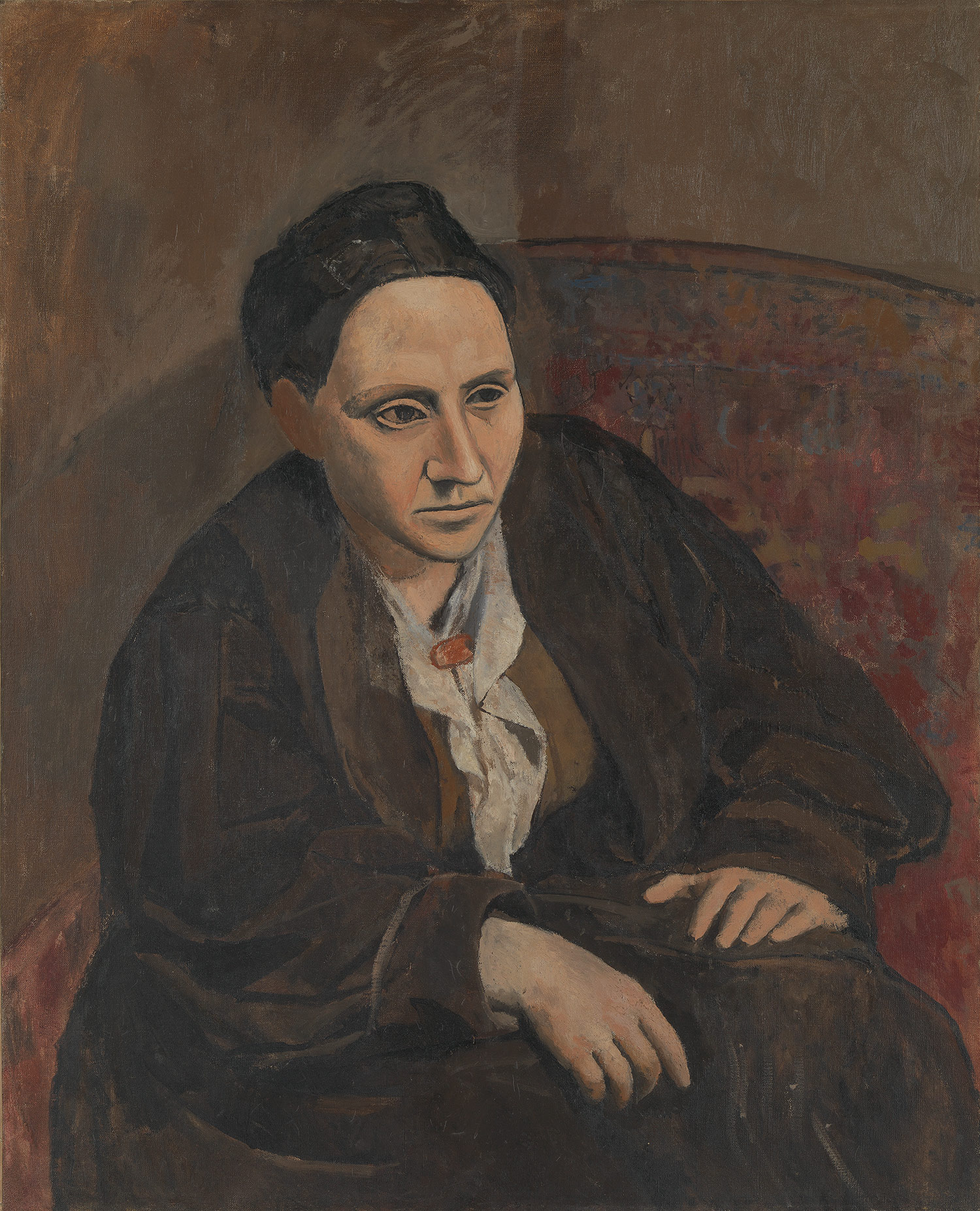 April 90th
Scuttled in the wake of Pablo's Gertrude,
awakened by the turn and term of head,
I head into the April air construed
by 90 airs of Bach strewn through my head.
Thrown hard against the arm chair's broken arm,
she breaks her brow and plays an April Fool
and fools Picasso like a Harlequin,
and likens then herself to paint. His tools
of eye and self and paint and eye and self
she eyes herself, her velvet coat, her skirt.
He coats her in a gown of browns. She tells
me, Leo, grown and groan and sounds of hurt
sound palatable to a posing girl.
One palette, brother, tints and soils the world.